FAEx is proud to announce our 2019 Artists-In-Residence!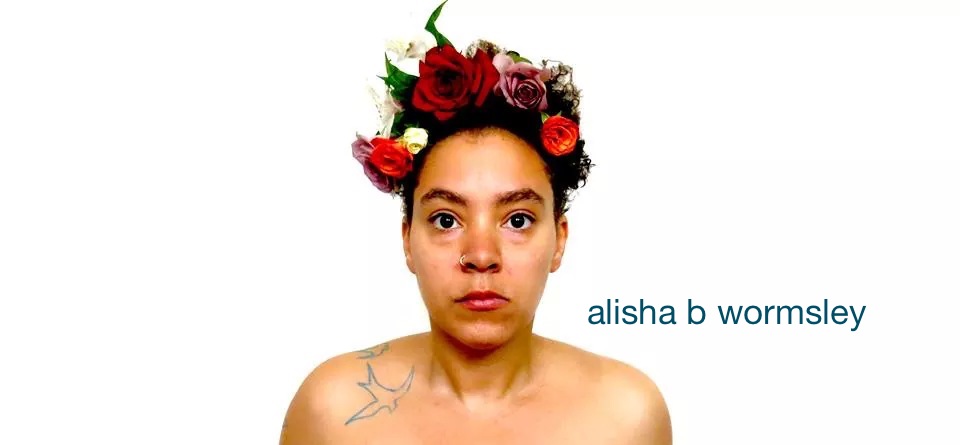 Alisha B. Wormsley is an interdisciplinary artist and cultural producer. Her work is about collective memory and the synchronicity of time, specifically through the stories of women of color. Wormsley's work has been honored and supported with a number of awards and grants to support projects: The People Are The Light, afronaut(a) film and performance series, Homewood Artist Residency (recipient of the mayor's public art award), the Children of NAN video art series, There Are Black People in the Future body of work. These projects and works have exhibited widely. Namely, the Andy Warhol Museum, Octavia Butler conference at Spelman University, Carnegie Museum of Art, Johannesburg SA, HTMLES in Montreal, Project Row House, the Houston Art League, Rush Art gallery in NY, and the Charles Wright museum in Detroit.  In the last few years her work in public art installation has grown with her design of art in several parks, afronaut(a) film series in public spaces and Streaming Space a 24 foot pyramid with video and sound installed in Pittsburgh's downtown Market Square.  Wormsley has an MFA in Film and Video from Bard College and was recently awarded the Presidential Postdoctoral Research Fellowship at Carnegie Mellon University.
Ricardo Iamuuri Robinson is an audiovisual artist. He is founder of Sonarcheology. A creative art practice merging improvisational listening with environmental archeology.  By way of this method his art attempts to relisten to the interrelationships between sound and shape, language and space…or what he calls "the ancestry of sound." Ricardo Iamuuri's works have been featured in documentary films, Sustainability Pioneers, by Kirsi Jansa and East of Liberty, by Chris Ivey. Including one feature film, The Rehabilitation Of The Hill, by Demetrius Wren and a reality tv series, Reel Teens Pittsburgh.  Live performances Mars is Underwater, at the Pittsburgh Gallery Crawl and Afronaut(a) 2.0 at Wagman Observatory 2015, A Brand New World: Kill The Artist, at The New Hazlett Theater 2016 and sound installations THE STEEL-FONICS, at The Carrie Furnaces National Historic Landmark 2015, GEM Way, The Garfield Looking Glass Project 2016, The People Are The Light, Carnegie Museum of Art's Hillman Photography Initiative 2017, Civil Rights & Civil Wrongs, at The Mattress Factory 2018, Streaming Space, at Market Square Art Public Art 2019, and What We Don't Talk About, curated by Becky Slemmons, Pittsburgh Cultural Trust, at 937 Gallery 2019.
Future Artists-in-Residence: 
Ayanah Moor (b. 1973 in Norfolk, VA) is a conceptual artist whose work explores blackness, gender, desire and language. She works across various media to create paintings, prints, drawings and performance. Her national and international exhibitions include the Museum of Contemporary Photography and the DePaul Art Museum, (Chicago, IL); Adobe Books, (San Francisco); The Studio Museum in Harlem, (NY); The Andy Warhol Museum, (Pittsburgh); ONE National Gay and Lesbian Archives—University of Southern California Libraries; Subliminal Projects, (Echo Park, CA); Te Tuhi Centre for the Arts, (Auckland, New Zealand); and Proyecto 'ace, (Buenos Aires, Argentina).
She has been awarded artist residencies at The Rogers Art Loft, (Las Vegas); The Center for Book, Paper & Print, Chicago, and Hyde Park Art Center (Chicago); the Proyecto 'ace (Buenos Aires, Argentina); Auckland Print Studio in New Zealand; Women's Studio Workshop and Blue Mountain Center in upstate New York; Vermont Studio Center (Johnson) and Atlantic Center for the Arts with Master Artist Kerry James Marshall in New Smyrna Beach, Florida.
Her practice has been featured in books by scholar Nicole Fleetwood, Troubling Vision: Performance, Visuality and Blackness (2011) and Terry Smith's, What is Contemporary Art? (2009). Dan S. Wang & Anthony Romero's 2016 text, The Social Practice that is Race, described her work alongside Hank Willis Thomas and Ellen Gallagher as "carrying forward a new black arts tradition."
Ayanah Moor earned a BFA at Virginia Commonwealth University in Richmond, and MFA at Tyler School of Art, Temple University in Philadelphia. She is a tenured Associate Professor in the of the Department of Printmedia at The School of the Art Institute of Chicago. Her prior appointment was at Carnegie Mellon University, School of Art in Pittsburgh where she was Assistant Professor of Art 2001-2007 and Associate Professor of Art 2007-2014.
FAEx Artist Collective and Community Partners: