What is the space like?
If you check out our blog, you will see photos of the barn and house. The barn is for working, the house is for relaxing. Residents share the house with the co-founders. The resident's bedroom has a queen sized bed and a door directly connected to the shared bathroom. http://www.freeholdartexchange.tumblr.com/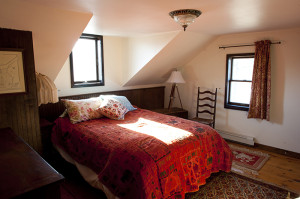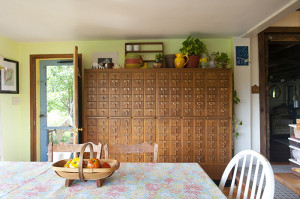 Where will I make my artwork?
There are two completed painting studios in the barn. Both have great natural light. One is heated/air conditioned complete with AC and propane heater. We have plenty of flat tables, drafting tables, stools, chairs, easels and even some community art supplies. There is wall space in each studio for wall work.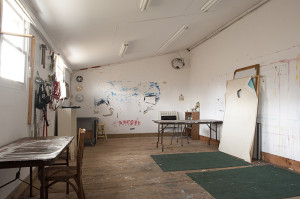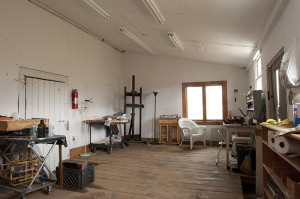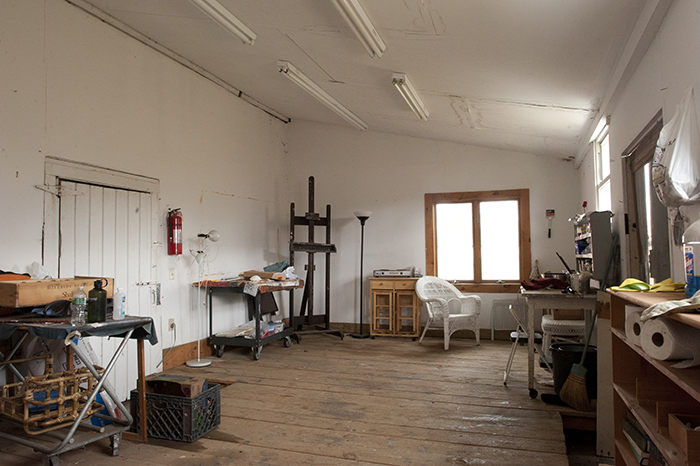 What do I need to bring other than art supplies and personal toiletries?
Very warm clothes for the winter. It gets cold. Indoor slippers/footwear– all outdoor shoes are left in the mudroom. Sunscreen and bug spray for the summer. A floppy hat for gardening. Headlamp/Flashlight. Hiking boots. Footwear that can get muddy or wet. Work clothes that can get dirty. A laptop and cell phone are useful– we don't have a landline.
What is the transportation situation like? How close is town?
Access to local public transportation is very limited. To get here, residents can take the Amtrak to Hudson, NY or the Trailways Bus to Cairo, NY and take a cab (approx. $140 round trip + cab tip). If residents do not have access to a car, we offer weekly pre-scheduled rides to the supermarket in nearby Cairo, NY. Bikes are available to borrow for local travel and exploration. We are 4.7 miles to the nearest supermarket. Except for emergencies, we do not give rides beyond pre-scheduled weekly visits. We do not lend our vehicles to residents.
What is the visitors policy?
At this time, overnight visitors are not accommodated. However, daytime studio visits may be scheduled.
What is the social situation like? Are Molly and Piper around most of the time?
One of the assets of FAEx is the amount of time residents get to spend completely alone with their work. We are around the house sometimes and sometimes not at all. We schedule one resident dinner/social evening per week. Our friends, volunteers and partners occasionally join us on the premises. Television and landline are not available. Wifi internet is available. Quiet hours in the house are generally 10 pm to 9 am.
How will I eat?
We schedule one resident dinner/social evening per week. Residents are responsible for buying and preparing their own meals.
How will I get to the grocery store?
We schedule one trip to the Hannaford's Supermarket in Cairo, NY once a week. Residents are welcome to bring their own specialty food items.
I loved my residency, can I come back?
We love hearing what our past residents are doing and want to support them however we can! However, we are committed to extend our work/trade residency to as many artists as possible. Returning applicants must apply for a Fee-Based Residency, which is $750 for two weeks. The fee helps fund future residents, renovations, and programming costs.